Climate Justice: Why Intersectionality Matters
November 15 @ 12:00

-

13:00
What has the climate crisis got to do with the struggle for racial, social, and economic justice? Communities already resisting marginalisation and discrimination bear the brunt of the climate crisis today. Yet, the climate movement and climate lawmakers fail to take their needs and perspectives into account. They should have a central and leading role in the fight for climate justice. In this session, Diversify will delve into the dynamic interplay of justice and intersectionality, while Systemic Justice will speak about building the power of communities to campaign for climate justice, and the role communities could be playing in pushing for the courts and other decision makers to take an intersectional approach to climate.
---
Speakers:
Nani Jansen Reventlow (She/Her) | Founder of Systemic Justice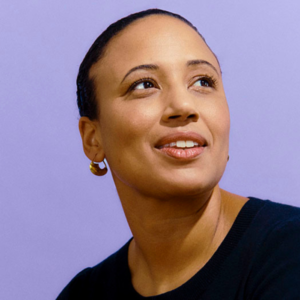 Nani Jansen Reventlow is the Founder of Systemic Justice. Nani is an award-winning human rights lawyer specialised in strategic litigation at the intersection of human rights, social justice, and technology. She has more than 15 years of experience as a litigator. Prior to setting up Systemic Justice, Nani founded and built the Digital Freedom Fund, an organisation that advances digital rights through strategic litigation in Europe.
Jonathan McCully (He/Him) | Head of Legal at Systemic Justice

Jonathan McCully is Systemic Justice's Head of Legal and oversees legal projects and litigation work. He has nearly a decade of experience working on human rights litigation, as well as designing and facilitating the production of resources for building knowledge around strategic litigation.

Chisom Udeze (She/Her) | DEIB Strategist, Economist, Founder of Diversify and HerSpace
Chisom is an Economist, a Diversity, Equity, Inclusion and Belonging (DEIB) Strategist, and a 3 times founder of impact driven companies. She has over 14 years of experience working with organizations like the European Commission, The United Nations, ExxonMobil and The Economist Group. Chisom is analytical and a data enthusiast. She is passionate about interrogating the cross-sectoral relationship between society's inhabitants, resources, production, technology, distribution and output. She efficiently and effectively unlocks complex systems, interprets data, forecasts socio-economic trends and conducts research.
Having lived and worked in 7 countries across 3 continents, she is highly adaptable to different circumstances and people, and thrives in uncertain environments.
As the founder of Diversify and Diversify Consult, Chisom and her team work with companies, institutions, governments and civil society to develop sustainable DEIB strategies and embed measurable diversity and inclusion initiatives in the workplace and society. In addition, in 2022, Diversify launched the Diversify Nordics Summit, the largest conference in the Nordics that gathers cross-sectoral stakeholders to amplify DEIB in the Nordics and beyond.
In 2020, she founded HerSpace, a diverse and inclusive co-creation community for all genders, with particular focus on women and non-binary people. In 2022, HerSpace launched HerTech, Women in Tech incubator, for women-led companies, with a focus on the inclusion of diverse founders.
Chisom is a thought-leader in DEIB and a passionate advocate for mental health and wellness. She writes often on DEIB and justice related topics, some of her work is published on Forbes.
---
Please register your attendance HERE
---